How To Transfer Paralegal Programs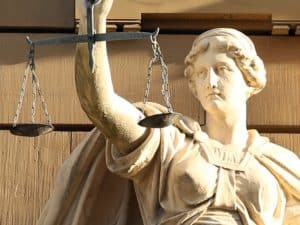 Sometimes college paralegal programs are discontinued due to low enrollment or lack of funding. When that happens, students really have no choice but to see if any of their credits will transfer to another program. That's where Community Care College (CCC) comes in. You see, CCC will consider whether to allow any transfer credits from the college whose program has ended or is ending. The other benefit of CCC is that its paralegal program is online, so no matter where the student is located, he or she can apply and, if accepted, continue on with his or her paralegal education almost seamlessly.
Besides accepting students from other paralegal programs, CCC considers applicants from criminal justice programs as well.  These students recognize that, with a criminal justice degree, one's vocational choices and opportunity for entry-level work are much more limited than that of a paralegal.
When it comes to getting a job with a criminal justice degree, it's a matter of supply and demand. There simply are many more criminal justice degree earners than there are entry-level jobs. Often, a criminal justice graduate will have to relocate to a very large city where jobs are available. That's not the case with paralegal degree earners. As our program job placement statistics from mid-2013 to mid-2014 show, 100% of our Paralegal Diploma graduates and 83.33% of our Associate of Occupational Science in Paralegal Studies graduates were placed in a job in the field!
So, if it's a new paralegal program that you need, don't despair. We're here to help, and we're nationwide!
More on Paralegal Programs: