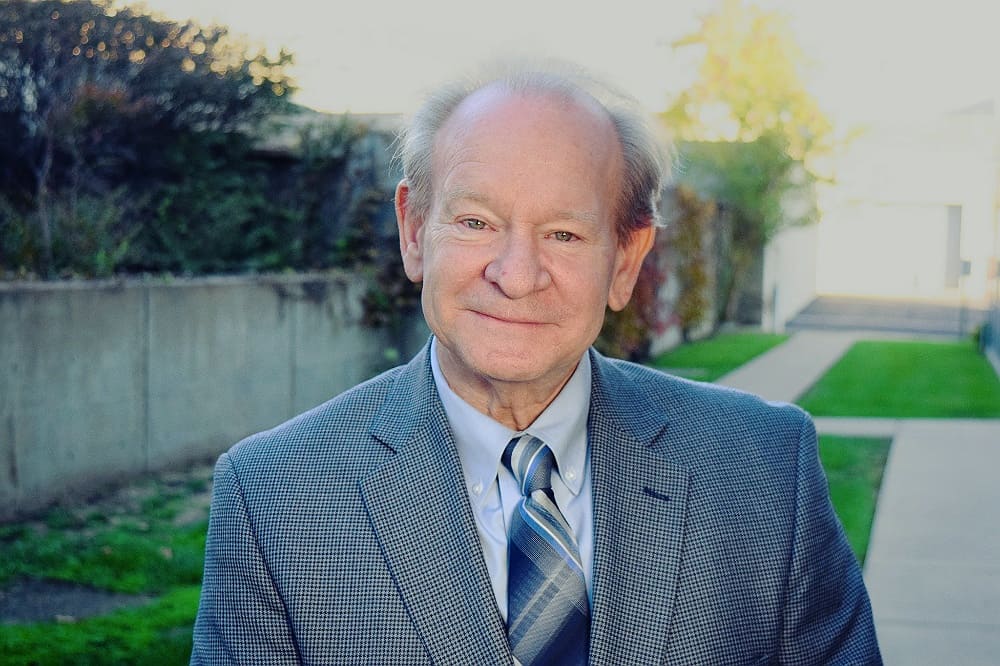 Bryan Day
President
Bryan Day is the new President of Community HigherEd Institute (CHEI) which includes Community Care College, Clary Sage College and Oklahoma Technical College.
Mr. Day served as the Chief Executive Officer for 17 years at Oklahoma's largest inpatient / outpatient addiction / behavioral health treatment center. His leadership provided documented competencies to expand services, revenue and the number of employees by 300% during his tenure while successfully maintaining stringent accreditations through the Oklahoma Department of Mental Health and Substance Abuse Facilities (ODMHSAS), Joint Commission (JCAHO), and the Commission of Accredited Rehabilitation Facilities (CARF). Additionally, the organization developed and managed multi-million dollar contracts during his tenure with the Veterans Administration (VA), Native American tribes including the Cherokee Nation, and Muscogee Creek Nation, Blue Cross Blue Shield, and many others.
Mr. Day has developed and managed successful collaborative programs with higher education including the University of Oklahoma, and Oklahoma State University (OSU). These included the development of ACGME accredited Addiction Medicine Fellowships and residencies. He has developed and managed public / private community partnerships with both the City of Tulsa and State of Oklahoma designed to improve outcomes, public safety and reduce costs.
Mr. Day has served on multiple Boards, Governance Councils, and community based collaboration initiatives including serving as one of nine founding members of the Alliance of Mental Health Professionals Board of Directors; the Board of Directors of Oklahoma Substance Abuse Service Alliance as the Legislative Chair for the statewide membership; and as Past Chair of the Governance Council, A Way Home for Tulsa including service as the Continuum of Care representative and Tulsa Mayor appointee for the HUD Development Committee Tulsa.
Mr. Day has successfully led and completed multi-million dollar capital campaigns. Additionally, he has raised millions of charitable dollars through grant writing and fundraising events. Mr Day's leadership history also encompasses over twenty years as the Chief Executive and proven, successful business owner in 'for profit' publishing and retail ventures in Oklahoma.
Since 1994, Bryan and his wife, Connie, have lived on the outskirts of Sapulpa, near Pretty Water Lake. They attend First Presbyterian Church in Sapulpa and enjoy traveling to beautiful places, antiquing, attending concerts, and giving back to the community through a wide variety of charities.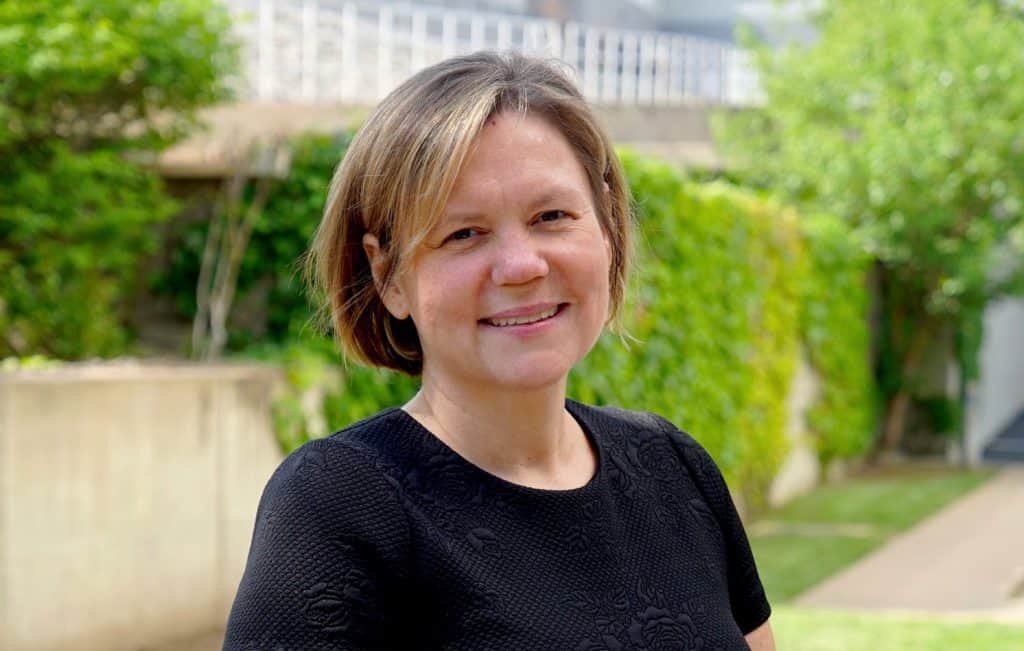 Christina Jones
Campus Director and Director of Education
Our new Campus Director and Director of Education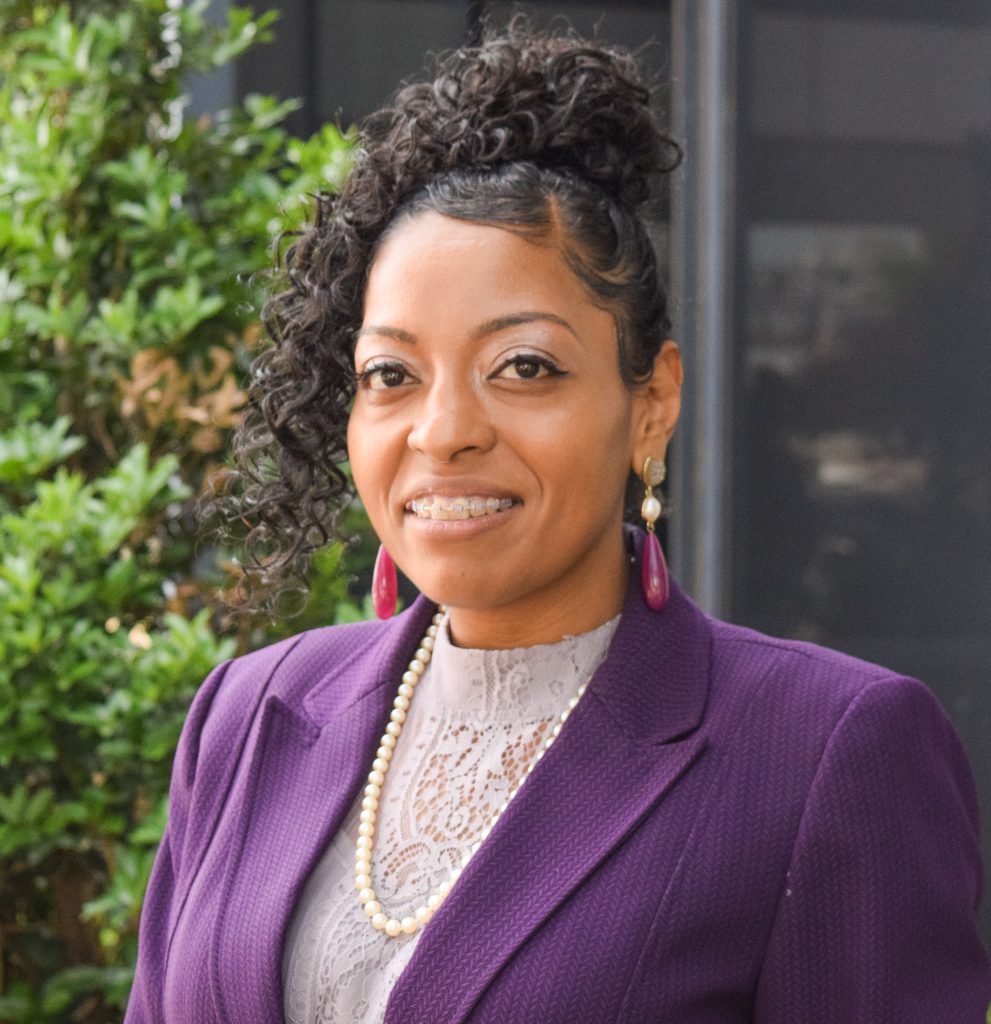 Estrella Ramirez
Career and Life Development Department Head
Estrella Ramírez is a seasoned educator with over a decade of experience in education impacting thousands of students' lives over the course of her career. She earned an Associates degree in Pre-Education from Tulsa Community College in 2013, a Bachelor's degree from ORU in Modern Foreign Language Education in 2015 (Spanish Education), and a Dual Master's degree in Administration of Education and Curriculum and Instruction in 2022 from Emporia State University. Estrella loves education and believes teaching to be her divine calling so she is very passionate about it. She personally used education to transform her life and has a desire to instill the importance of education in as many people's lives as possible. She believes education to be the key to unlocking countless opportunities and is determined to help put the key of education into the hands of every student she is blessed to teach.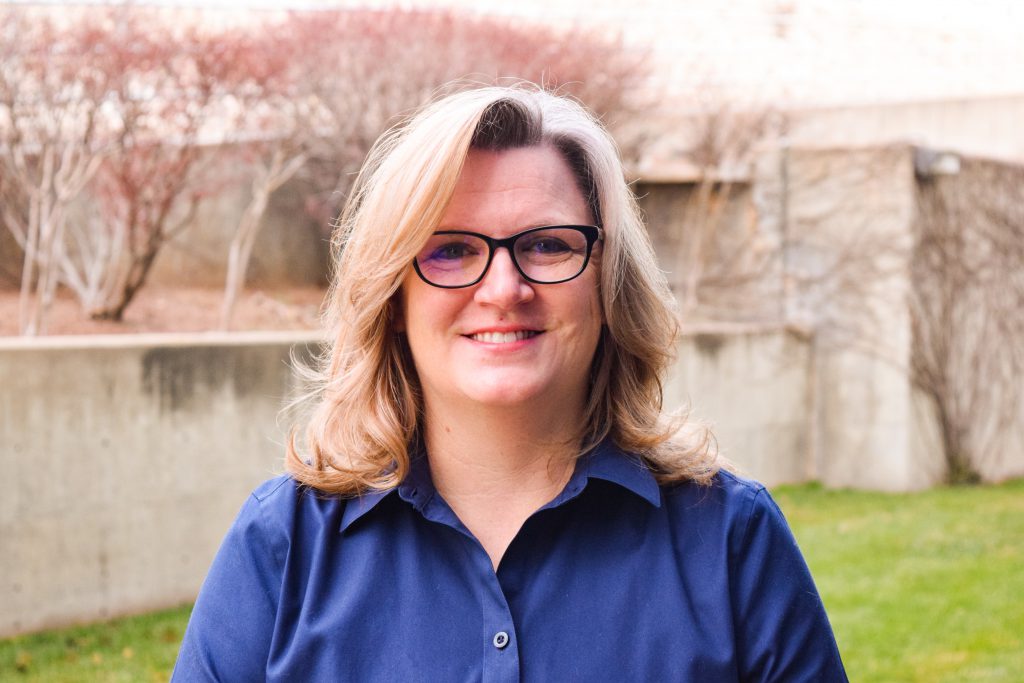 Janet Coon
Dental Assisting Department Head
Janet Coon earned her Associate's Degree in Dental Hygiene from Tulsa Community College in 1998, her Bachelor's Degree in Organizational Leadership from Rogers State University in December 2015, and then her Master's in Business Administration degree at Rogers State University in December 2021. Prior to beginning her instructor position with Community Care College, she spent eighteen years working as a clinical Registered Dental Hygienist in both private and corporate settings. Before and while attending TCC, Janet worked as a dental assistant for five years. It was this professional foundation that brought her to our dental assisting program as an instructor in 2016. The love of dentistry and passion for educating others about it is a daily goal for her and time is always taken to talk about the importance of oral health to everyone.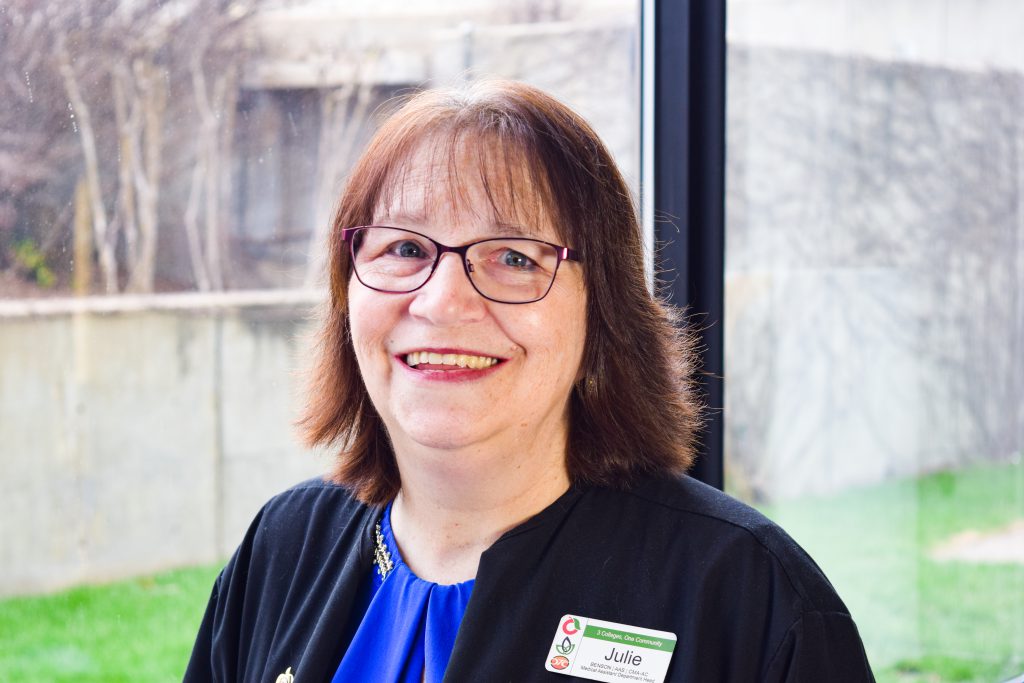 Julie Benson
Medical Assistant Department Head
Being a traditional college student herself by attending a university upon her graduation from high school, Julie Benson recognizes that today's typical college students have different challenges. She believes that it is critical to make a connection with students in her class right away. To achieve this, she utilizes creative and innovative activities to intrigue them. She describes her teaching style as "edu-tainment" college level, career-focused entertaining education. To keep students attending class every day, she provides fun, interesting, AND educational sessions, making school a safe and enjoyable place. Her career includes 25+ years teaching medical assisting, she has developed an enormous catalog of teaching techniques to engage students in active learning.
Julie is a graduate of the University of Toledo with an AAS degree in Medical Assisting. She has also earned a CMA-AC (AAMA Administrative and Clinical specialty) and Registered Phlebotomist credential.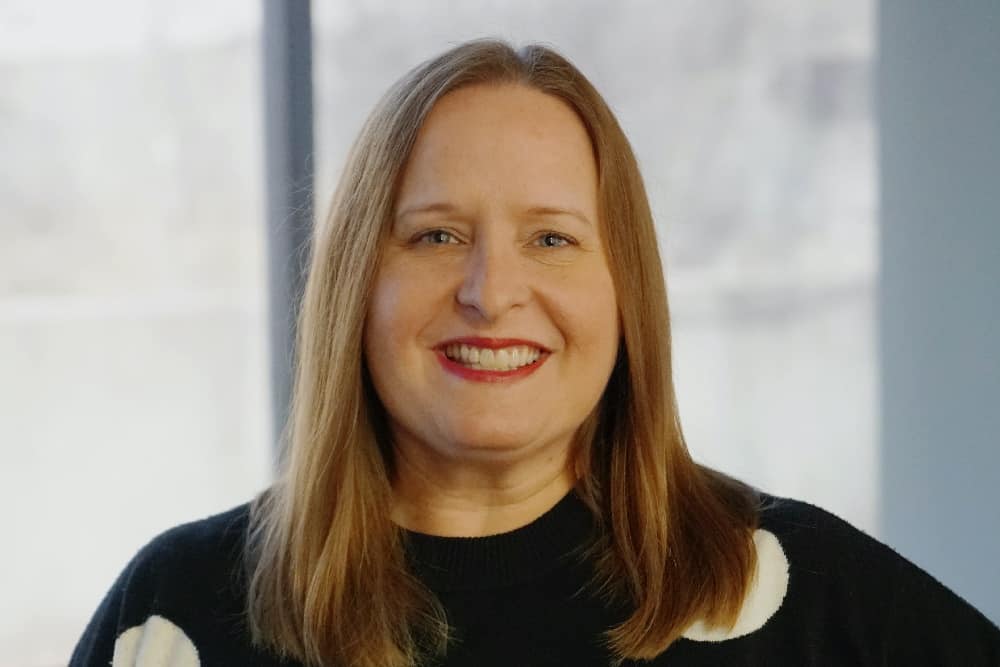 Becky Post
Paralegal Department Head
Becky is a proud graduate of The University of Oklahoma, where she received her Bachelor of Arts in Sociology ('99), with an emphasis in Criminology and her Master degree in Human Relations ('00). She also graduated from The University of Tulsa College of Law ('03), where she earned her Juris Doctor. Although she has been an attorney for the past 20 years, she brings vast experience in the business field as well. Professor Post is thrilled to be back at Community Care College, having previously taught in the Associates of Occupational Science program for 3.5 years. She loves live music, traveling and volunteering in the community. Helping students achieve their academic and life goals drives her passion for teaching and sharing her knowledge of the legal field.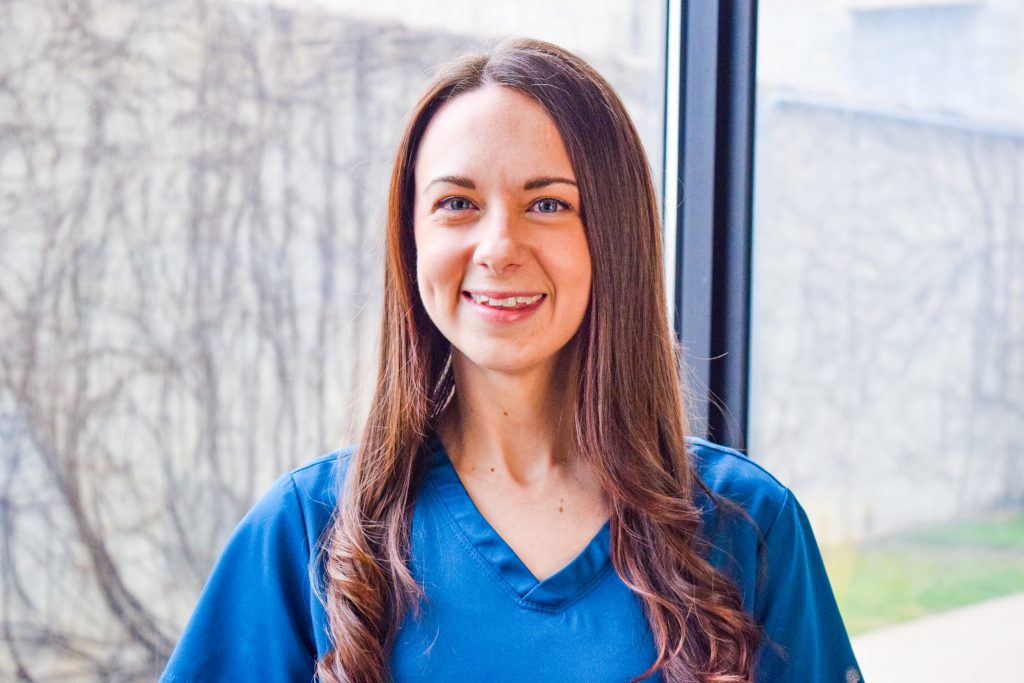 Michelle Greear
Surg Tech Dept. Head
Michelle graduated from the Great Plains Surgical Technology program in 2012. Prior to beginning her instructor position with Community Care College, she spent almost 6 years working as a CST at the only Level 1 Trauma Center in Oklahoma, OU Medical Center. Specializing in aneurysm clippings and tumor resections, Michelle fell in love with neurosurgery and trauma. Level 1 Trauma Centers provide total care for every aspect of injury, it is for the most serious injuries that require a fast response time. This experience made her a well-rounded surgical tech before she started working with a travel agency in 2018. In the clinical setting, Michelle enjoyed being a preceptor for surgical tech students, and this sparked her passion for education. Michelle has done many roles in the ST department at CCC. Michelle started as a site coordinator in 2019 and quickly moved on to teaching in the classroom and lab. While teaching at CCC, Michelle finished her Associate's degree in Surgical Technology in 2020. Michelle is passionate about this career and loves to inform people about the awesome responsibility of being a surgical technologist.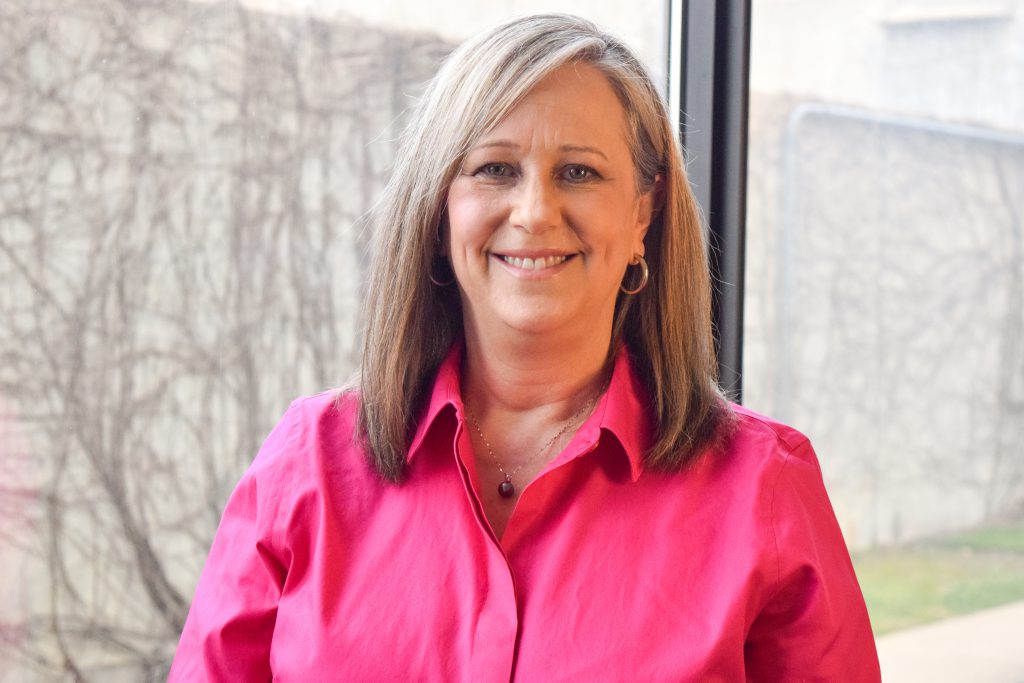 Dr. Lisette Wigton
Veterinary Assistant Department Head
Lisette Wigton, DVM, is a 1996 graduate of the Center for Veterinary Health Sciences at Oklahoma State University in Stillwater. She earned her undergraduate degree in Biology with a minor in Chemistry from Trinity University in San Antonio, TX.  For over 21 years in the Tulsa area, she has focused her medical practice mainly on small animals though she also has experience in equine medicine.  While Dr. Wigton enjoys caring for all animals, her major interests include exotic pets and internal medicine.  Throughout her career, she has spent countless hours educating clients about animal health care and this has enabled her to make a seamless transition to teaching our veterinary assistant students.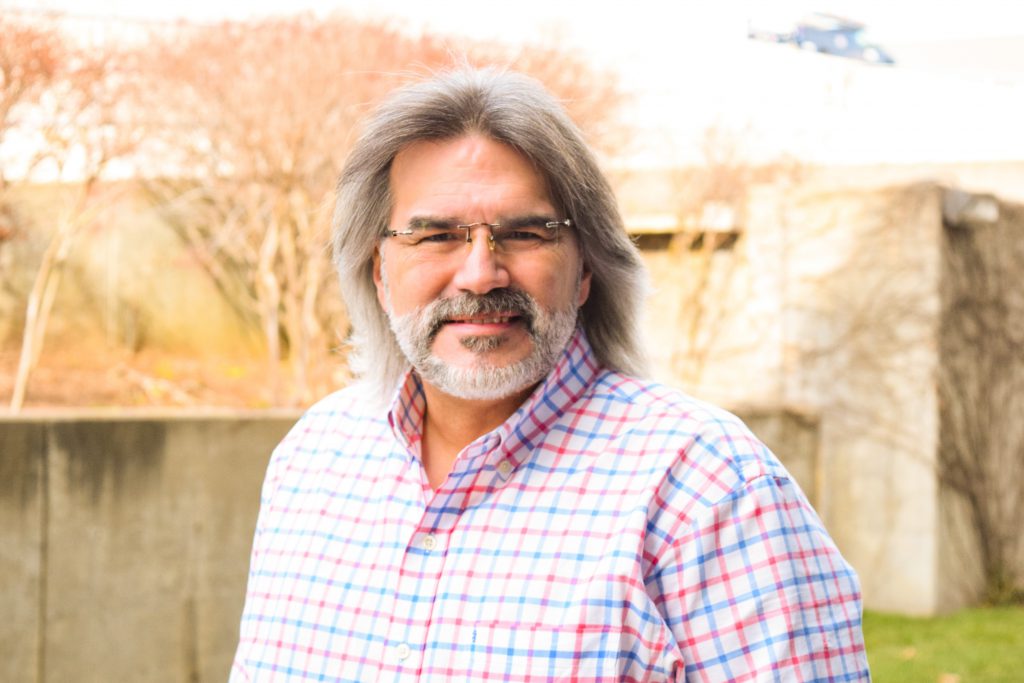 Bob Pineiro
Business Programs Department Head
Bob Pineiro's extensive corporate work experience spans over 30 years working with well-known companies such as Kraft-General Foods, International Corporation, Williams Communications, Melton Truck Lines, Bama Foods, and John Crane. His 15 years in Higher Education and Corporate Training gives him extensive experience in Online and residential classrooms that students need in today's workforce. Bob's experience does not end there, as he has been a 40-year entrepreneur/business owner of his own professional photography business as well as a few more "side-hustles" in Radio/Television Broadcasting and investment strategies. Bob joined Community Care College 5 years ago as a Business Programs instructor before recently promoted to Department Head of Business Programs. Bob has also been successful in mentoring students who are eager to start their own businesses, provide them insights to getting promoted to higher end positions within their firms, and encourages students to get started now in effective investment strategies to help our students prosper in their chosen field of work.
Bob is a prominent graduate of the John Massey School of Business with Southeastern Oklahoma State University where he earned a master's degree in Business Administrative Studies in 1989. Bob is a Tulsa native and has 3 grown boys and 8 grandchildren.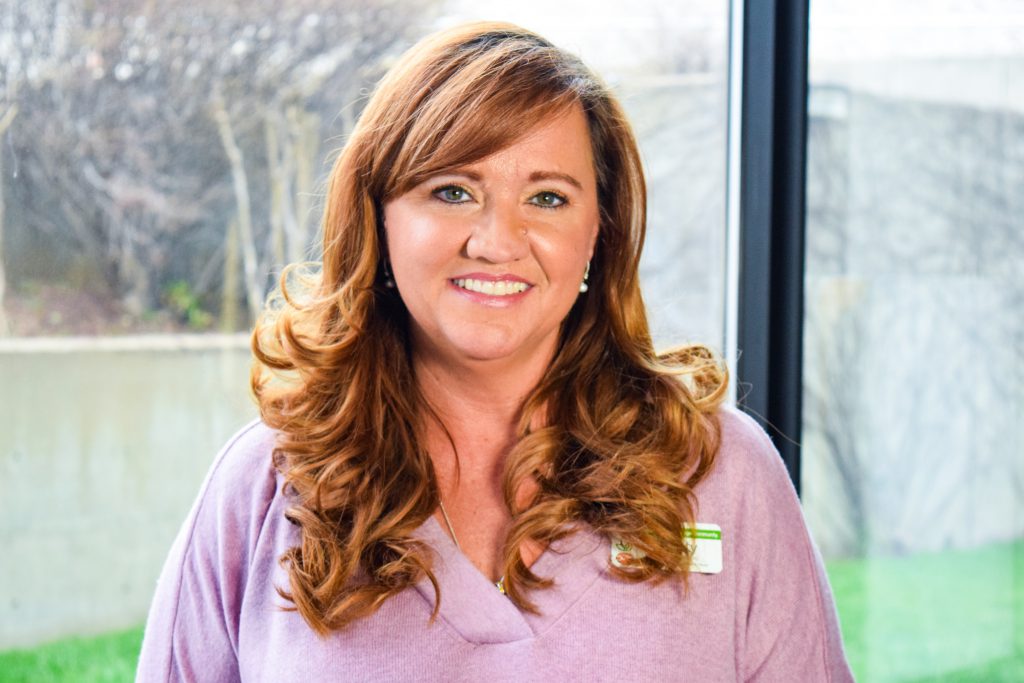 Misty Green
Healthcare Administration Dept. Head | Medical Billing and Coding Dept. Head
Misty Green first joined the Community Care College family in 2009 as an instructor for the Medical Billing and Coding program. Her passion for helping others achieve their educational goals has kept her here for 12 years and she is currently the department head of Medical Billing and Coding, AOS MBC, and AOS Healthcare Administration. 234 students graduated from the MBC program in this last year alone, and she looks forward to growing that by another 175 this year. Misty is a graduate of the AOS MBC program from CCC herself. She also holds a certificate in Medical Billing and Coding through the American Academy of Professional Coders (AAPC). Misty has lived in the Tulsa area for 24 years. She and her husband have been married for 23 years, have three grown sons, one daughter-in-law, and one grandson. Misty loves to travel, read, crochet, make epoxy tumblers, and just about anything outdoors. She absolutely loves the sunshine!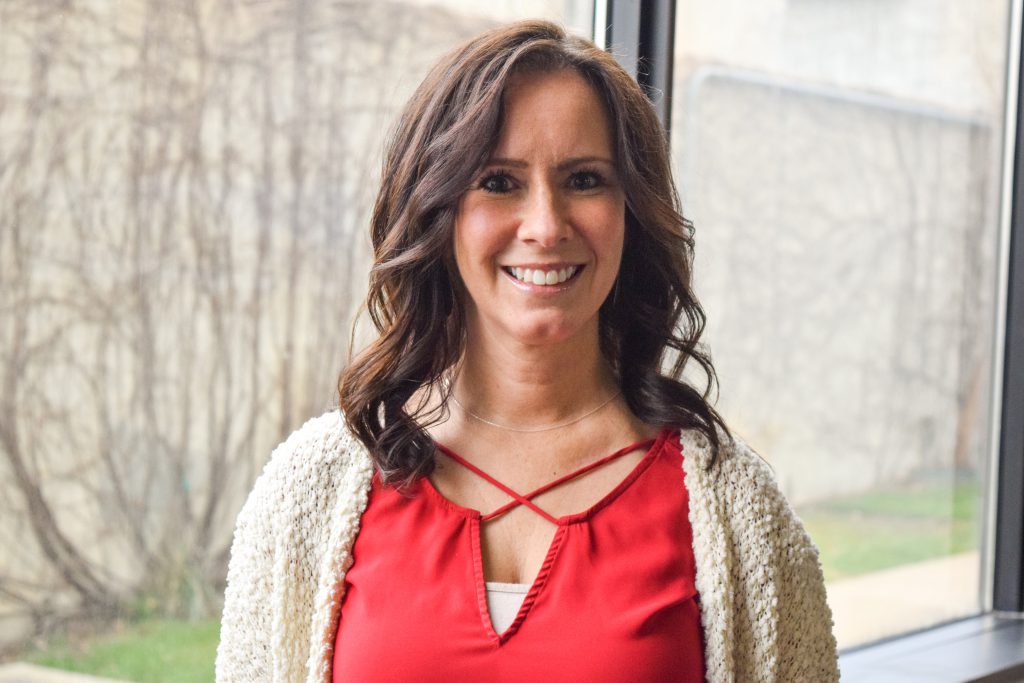 Marolyn Maxey
Early Childhood Education Department Head
Marolyn Maxey earned her Bachelor's Degree in Elementary Education from Northeastern State University in December 2003 and a Master's Degree in Education from Northeastern State University in 2012. Marolyn worked in the public school setting for 12 years as an instructor and then as the Reading Specialist and Testing Coordinator. It was this professional foundation that brought her to our Early Childhood Education program as an instructor in 2021. The love of children and passion for educating others is a daily goal for her. She is an advocate for Early Childhood education and welcomes help to anyone needing assistance in this area.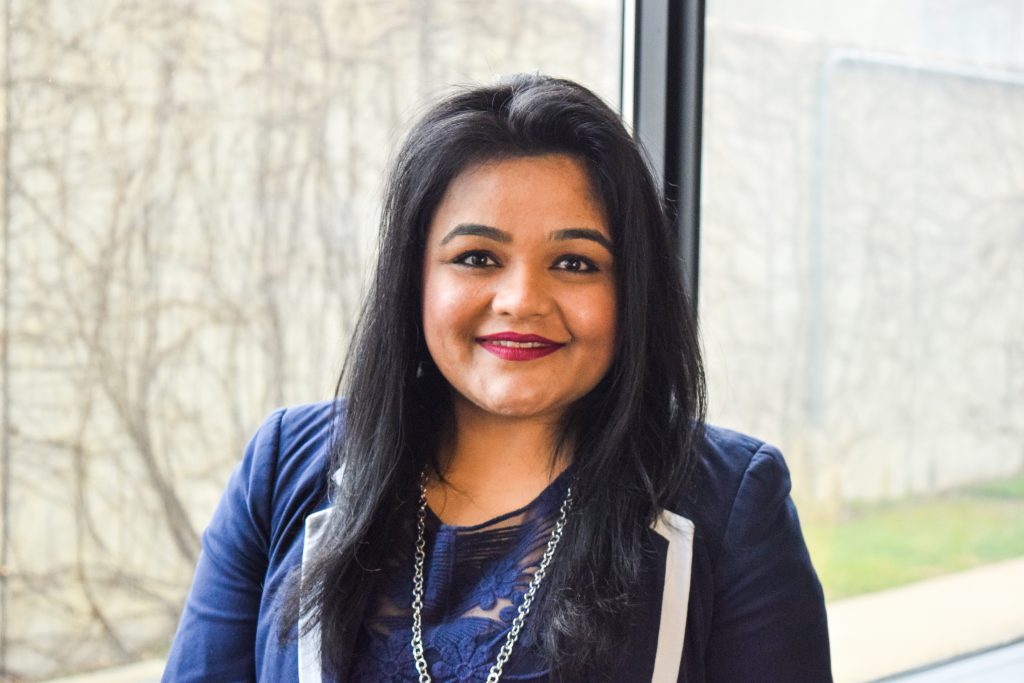 Pallavi Agarwal
Chief Financial Officer
Pallavi "Polly" Agarwal serves as the Chief Financial Officer for Community Care College, Clary Sage College, and Oklahoma Technical College. Polly is a true servant leader and loves the college's CARES culture. Polly has her Bachelor's degree in Accounting with a major in Accounts/Finance. While pursuing her bachelors, she worked as an intern at a CPA firm for several years. A few years later she earned her Master's in Business Administration at Oral Roberts University (ORU), Tulsa OK. During her M.B.A. program, she started working at Community Care College as an Accountant, and was then promoted to the Accounting Manager position. Polly has been serving as the CFO of the colleges since January of 2016. Throughout her 10+ years with the colleges Polly has been dedicated to serving others and developing leaders.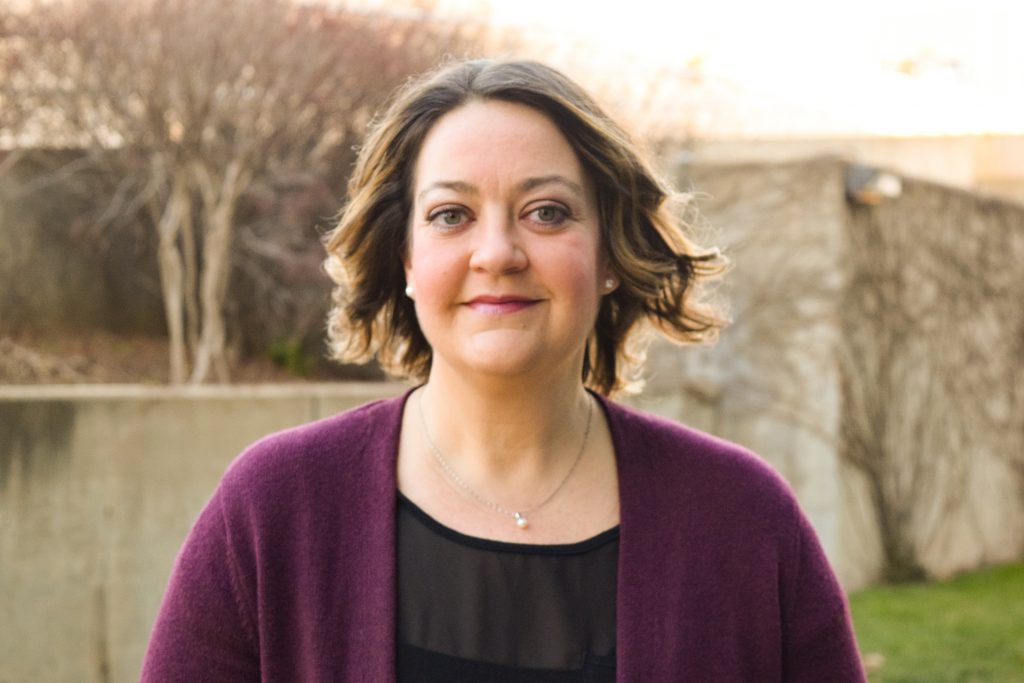 Karissa Marcangeli
Director of Financial Aid
Karissa Marcangeli has been a part of our financial aid team for over 20 years. She started her career at Community Care College over 21 years ago after attending Oklahoma State University. Karissa has a passion for helping students create financially responsible educational plans that make their career goals a reality. College is a large investment and can be an overwhelming process for students. Karissa and her team work hard to make the financial aid process as painless as possible during the enrollment period. Karissa grew up in McAlester, OK and loves Italian food. Karissa lives with her fur child, Duke and enjoys spending time with her nieces and nephews.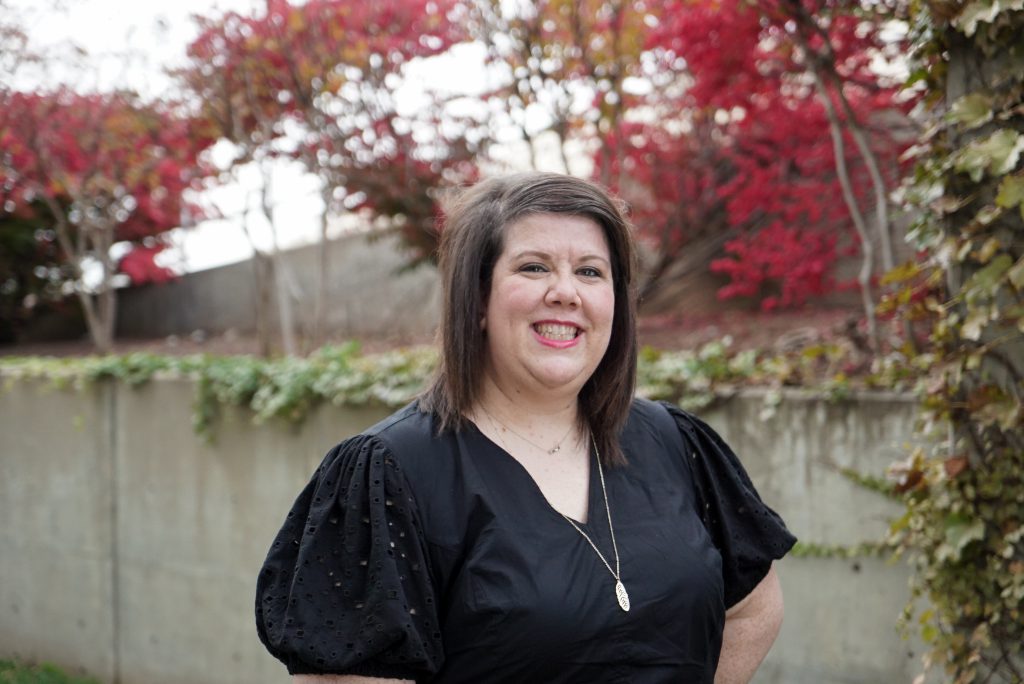 Sara Breland
Director of Career Services
Sara graduated from Northeastern State University with a degree in Marketing and joined Community Care College in Admissions in 2007. She fondly recalls when both OTC and Clary Sage opened their doors for the first time to students. In 2010, Sara took on a new role as Evening Team Leader at Clary. She was able to use the skills that she learned from her Marketing degree to read people in order to really get to know how to help them.
In 2011, Sara married and moved to Texas to begin a career in banking. While there, she ultimately decided that she truly missed the connection with the students that she had, so she returned to Clary Sage in 2020 as a Career Services Representative. Her favorite part of what she does is watching someone pursue what they truly want in life, and then watching that dream become reality.
Sara was promoted to Career Services Director in 2022, where she continues to use her talents to help students achieve their career goals with her servant's heart and love of giving to others.
In her spare time, Sara enjoys spending time with her husband and animals, crafting, listening to live music, and she's never met a patio she didn't like!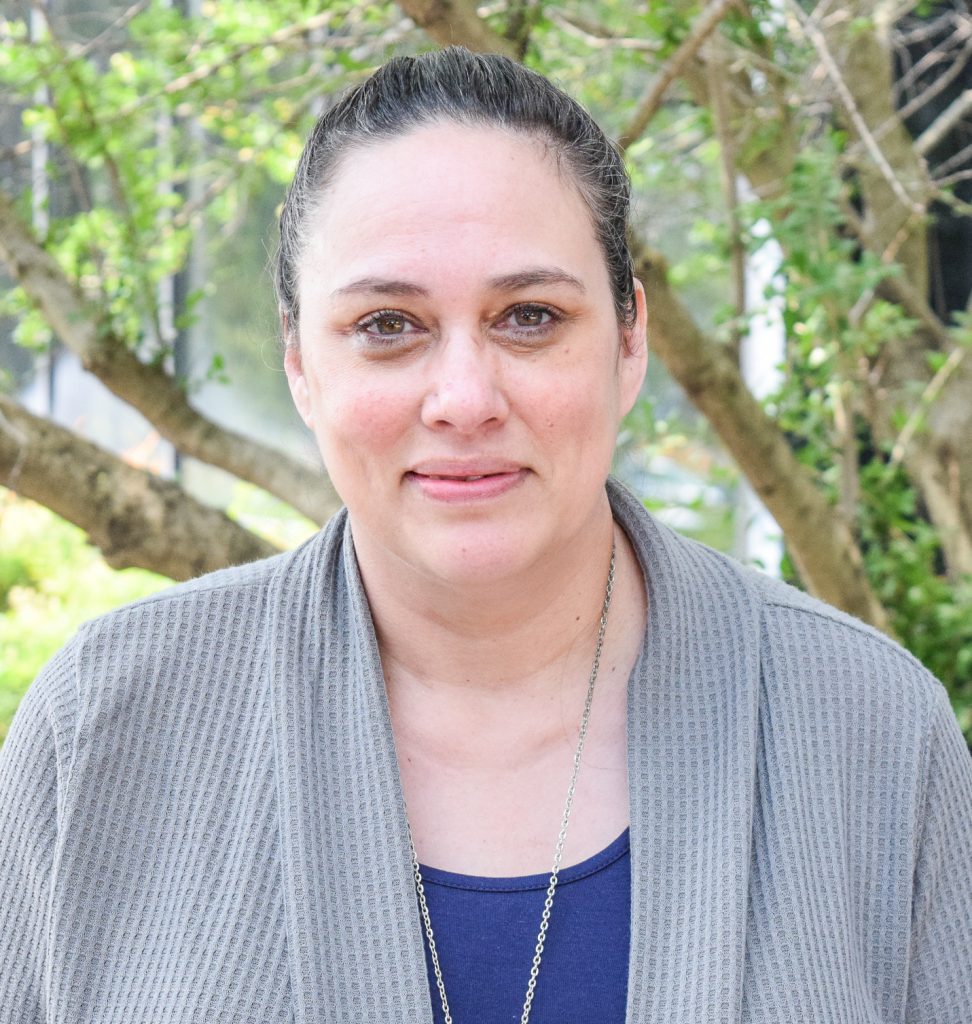 Sarah Allen
Accounting Program Department Head
Sarah Allen holds a BS Degree in Business Administration and Accounting from DeVry University, a Master of Accounting and Financial Management from Keller Graduate School of Business of DeVry University. As a graduate of Clary Sage College, Sarah is also a licensed Esthetician. She has held a variety of accounting positions and has operated her own business for over 10 years. Her favorite activities include performing facials, binge-watching Netflix, and being a new grandma.