Community Care College is a non-traditional, non-profit career college that was founded to launch aspiring professionals with the skills they need to bridge the gap between where they are now and where they want to be. Whether young professionals want a meaningful career without investing four years at a traditional college or parents want to set an example for their kids by pursuing their higher education, or an individual who has had to put their own career on the back burner while taking care of other responsibilities, Community Care College helps people reach their goals and take one step closer in living the lives they saw for themselves.
Since we started over two decades ago in 1995, Community Care College has been helping individuals do work that matters and pursue careers they love:
For those who enjoy a career of caring for others, we have programs in Medical Assisting, Dental Assisting, Veterinary Assisting, and Early Childhood Education.
For those looking to work in an office setting or thinking about pursuing options in corporate America, we offer programs in Accounting, Business and Industry Management, Paralegal Studies, Healthcare Administration, and Medical Billing and Coding.
For those looking for something out of the norm, programs like Surgical Technology and Fitness and Health Training allow you to pursue specialized fields that are unique and exciting
CCC offers a diverse list of programs to serve the wide-ranging interests of our students and the broad needs of our community.
With more than 50 percent of our students studying online, CCC understands that life can't be put on pause while you pursue your dreams and with so many of our programs offered online or in the evening, you can do what you love without sacrificing your current responsibilities.
With a practical approach to education, CCC focuses on high-quality, industry-based curriculum to give students the skills, tools, and practice they need to be prepared for their new careers after graduation. Pursuing a dream career never looked so good!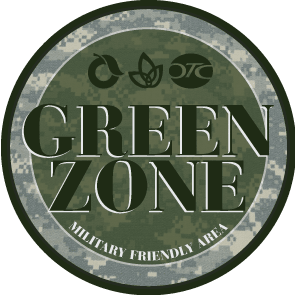 Community Care College is proud to partner with our veterans and be a part of the transition process as our armed forces reintegrate into civilian life. Earning a coveted designation as a Top 10 Military-Friendly Private Vocational and Technical School, CCC invests in creating a Green-Zone learning environment and helps current and retired members of our military pursue the next chapter of their careers.
Our mission is to prepare you to meet tomorrow's challenges today.
CCC's instructors are caring and dedicated to helping you reach your career goals.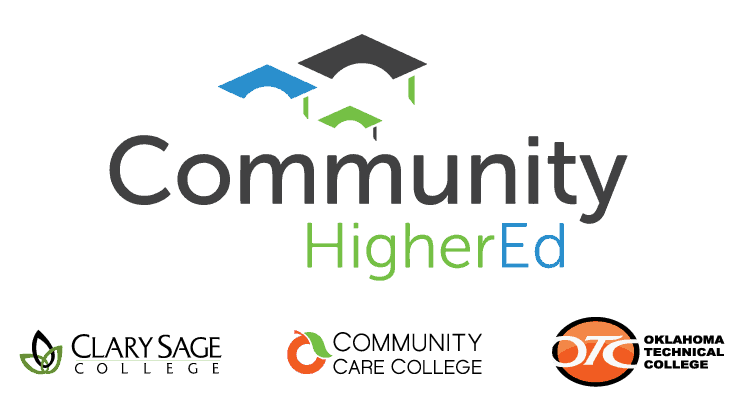 Education for a brighter future.
As a private, nonprofit 501(c)(3) college, the mission of CCC, CSC, and OTC is to transform lives and contribute to society by providing career-focused higher education opportunities to students to obtain successful employment, develop leadership skills, and serve their communities.
Accreditation and Licensing
Community Care College is institutionally accredited by the Accrediting Commission of Careers Schools and Colleges (ACCSC) and licensed by OBPVS. The Medical Assistant program (residential) is programmatically accredited by  Accrediting Bureau of Health Education Schools (ABHES). The Surgical Technologist program is programmatically accredited by the Commission on Accreditation of Allied Health Education Programs (CAAHEP)
Accrediting Commission of Career Schools and Colleges
2101 Wilson Blvd., Suite 302
Arlington, VA 22201
(703) 247-4212
www.accsc.org
Oklahoma Board of Private Vocational Schools
3700 North Classen Blvd., Suite 250
Oklahoma City, OK 73118-2864
(405) 528-3370
http://obpvs.ok.gov/
Commission on Accreditation of Allied Health Education Programs
9355 – 113th St. N, #7709
Seminole, FL 33775
CAAHEP.ORG
Accrediting Bureau of Health Education Schools (ABHES)
7777 Leesburg Pike, Suite 314 N. Falls Church, VA 22043
P. (703) 917-9503
abhes.org