Become a healthcare professional
Get your Associate of Occupational Science Degree in Health Care Administration
Work in the healthcare field and put your organizational and administrative strengths to good use. In an ever-changing industry like healthcare, well-trained and high-quality administrators are needed as an integral member of the physician's health care team.
Office Skills
The AOS Health Care Administration program prepares students for:
Managing front desk operations
Communicating with patients
Scheduling appointments
Electronic billing
Filing insurance claims
Handling electronic medical records
Medical Concepts
Medical Terminology
Anatomy & Physiology
Medical Insurance
Diagnostic Coding
Procedure Coding
Medical Legal Compliance
Medical Records Administration
Medical Office Administration
Medical Front Office and Billing
Health Care Management
Beyond Healthcare
Principles of Business
Leadership Development
Introduction to Marketing
Human Resources
Business Law
Accounting Principles
General Education Courses
Business Communications
Business Math
Principles of Management
Critical Thinking and Problem Solving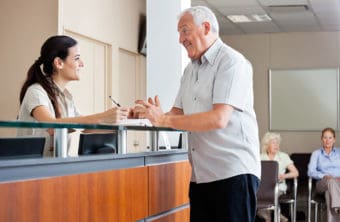 Career Development
The Health Care Administrative (HCA) medical program develops administrative and office management skills.  This program prepares students for entry-level positions at physician offices, medical clinics and hospitals.
Learn the core competencies of the health care administration field such as front office management and basic diagnostic coding. Develop critical skills in scheduling logistics, data entry and handling medical insurance through online lectures and a virtual internship experience.
The Degree Advantage
The Healthcare Administration program is offered as an Associate of Occupational Science (AOS) Degree program. The advantages of an AOS degree are:
Be more prepared for management level positions in the industry.
Increase your earning potential. Studies show that people with degrees will earn more in their lifetime than those without a degree.
Enhance your business and communication skills.
Strengthening your critical thinking, organizational and time-management abilities.