Heal+hy Tips = Heal+hy Pets
Anyone who has ever had a dog or cat wishes just one thing — that he or she has a healthy and long life. We all want to keep our pets with us as long as possible, which are why we need to give them a certain level of care. Most dogs, depending on size, can live ten to fifteen years if they are in good shape mentally and physically. Here are some tips that you can do to extend — and improve the quality of — your pets life.
Feed High Quality Diet & Keep Your Pet @ Healthy Weight.
Pets fed a high quality diet have a shiny hair coat, healthy skin, and bright eyes. A good diet can help strengthen your pet's immune system, help maintain his or her intestinal health, and help increase his or her mental acuity, help keep joints and muscles healthy, and much more.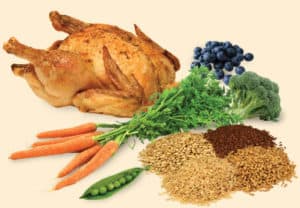 One way to extend your pet's life is to make an effort to keep them at a healthy weight at all times. Keep track of how much you feed your dog on a daily basis and keep them on a consistent schedule. Some fresh vegetables are okay for your dog to eat occasionally, or you can purchase organic pet food. Obesity is the number one nutritional disease seen in pets currently and studies have shown that being overweight or obese can shorten a dog or cat's life span by as much as two years. Why? Being overweight or obese puts your pet at risk for joint disease, heart disease and diabetes, among other things.
Take Your Pet 2 The Vet 4 Regular Checkups & Vaccinations
All pets, including both dogs and cats, require regular veterinary care. However, veterinary care goes far beyond routine vaccinations, even though those are important. A routine examination by your veterinarian can uncover health issues of which you are unaware. In many cases, an early diagnosis improves the chances of successful treatment. Early diagnosis is also likely to be less costly for you than waiting until your pet's illness has become advanced and serious before attempting treatment.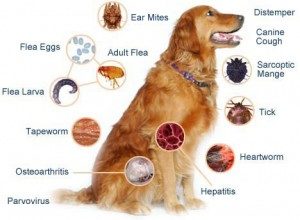 Regular checkups with your veterinarian can help detect diseases and health problems early on, while they can still be treated. The same goes for vaccinations, heart worm check and monthly preventive, which can save lives.
Maintain Your Pets Mouth
Tooth decay is a very a common problem among dogs and cats, dental disease and oral health issues can cause your pet pain, making it difficult for him or her to eat. If left untreated, oral health issues may even lead to heart and kidney disease. In addition to regular dental checkups, the most effective means of caring for your pet's mouth at home is to brush his or her teeth at home. If your pet isn't a big fan of toothbrushes there are other alternatives as well, including dental diets, treats, and toys. Ask your veterinarian for some recommendations.
Brush Their Teeth at least a couple of times every week to keep them clean, but never use human toothpaste, because it can be harmful to dogs. If your dog has a significant buildup of plaque, then you should visit a veterinarian to have it removed.
Give Your Pets Regular Exercise & Time 2 Relax
DOGS need exercise in the same way that people do. Ideally, your dog should get at least an hour of exercise every day to improve their health and regulate their weight. The exercise does not need to be organized into a routine, but they should go outside and run or explore for a while, in addition to the several regular walks you take them on every day, of course.
Think of your pets well-being in the same way that you would think of a family member's. Dogs can tell the difference in the things that you do for them and they truly appreciate all of your care and support. Allow your dog to rest for at least an hour every day and do not force them to do activities if they are not interested.
The tip to a long life for your pets is to provide them with a healthy lifestyle, which includes maintaining a healthy weight, daily exercise, relaxation, and regular checkups.
Following These Tips Can Go A Long Ways Towards Providing A Long, Healthy & Happy Life 4 Your Pet.
Request Information or Enrollment
Monday – Thursday 7:30AM – 10:00PM
Friday – 7:30AM – 5:00PM
4242 South Sheridan
Tulsa, OK 74145
Phone number: (918) 610-0027
Fax number: (918) 610-0029
Veterinary Assistant Program
facebook.com/communitycarecollege
twitter.com/CommCareCollege
Any Comments, Opinions Or Suggestions Are Appreciated