Aseptic Technique
The hardest thing to learn when trying to become a surgical technologist is the Aseptic Technique. This technique enables surgical technologists and surgeons to make sure that no bacteria, germs, spores, or contamination of any kind come in contact with an open wound. This is what makes surgery safe for the patient.
Don't Touch Anything
Learning this concept is quite a journey! Students must be exceptionally careful and aware of what they are touching at all times. In class, we learn how to open gloves and sterile items without touching anything going on to the sterile field. Want to know something that shocks a lot of people when they first join our Surgical Technologist program? Absolutely no part of the item can even touch the edges of the packaging. Yes, that's right. The item cannot even touch the edges of the packaging it is stored in.
Is it just like in the movies?

I'm sure you've watched the surgery scene on TV where the doctors have their gown and gloves put on them. But, how do you think that person gets their gown and gloves on? I was shocked and amazed the first time I saw someone do this for themselves. Once you have everything opened, and organized, then your job is to protect that sterile field. You have to watch every single person or piece of equipment that comes near your back table, mayo stand, or the sterilely draped patient. This is one of if not the most, important aspects of what a surgical technologist does.

Learning Curve

This job has quite a learning curve, but I wouldn't do anything else! I've been accepted to nursing school three different times, but when it came to starting, I decided THIS was the job I loved. I get to be right up on the field, and see everything! Surgical technologists get to make a real difference and be right in the middle of the action.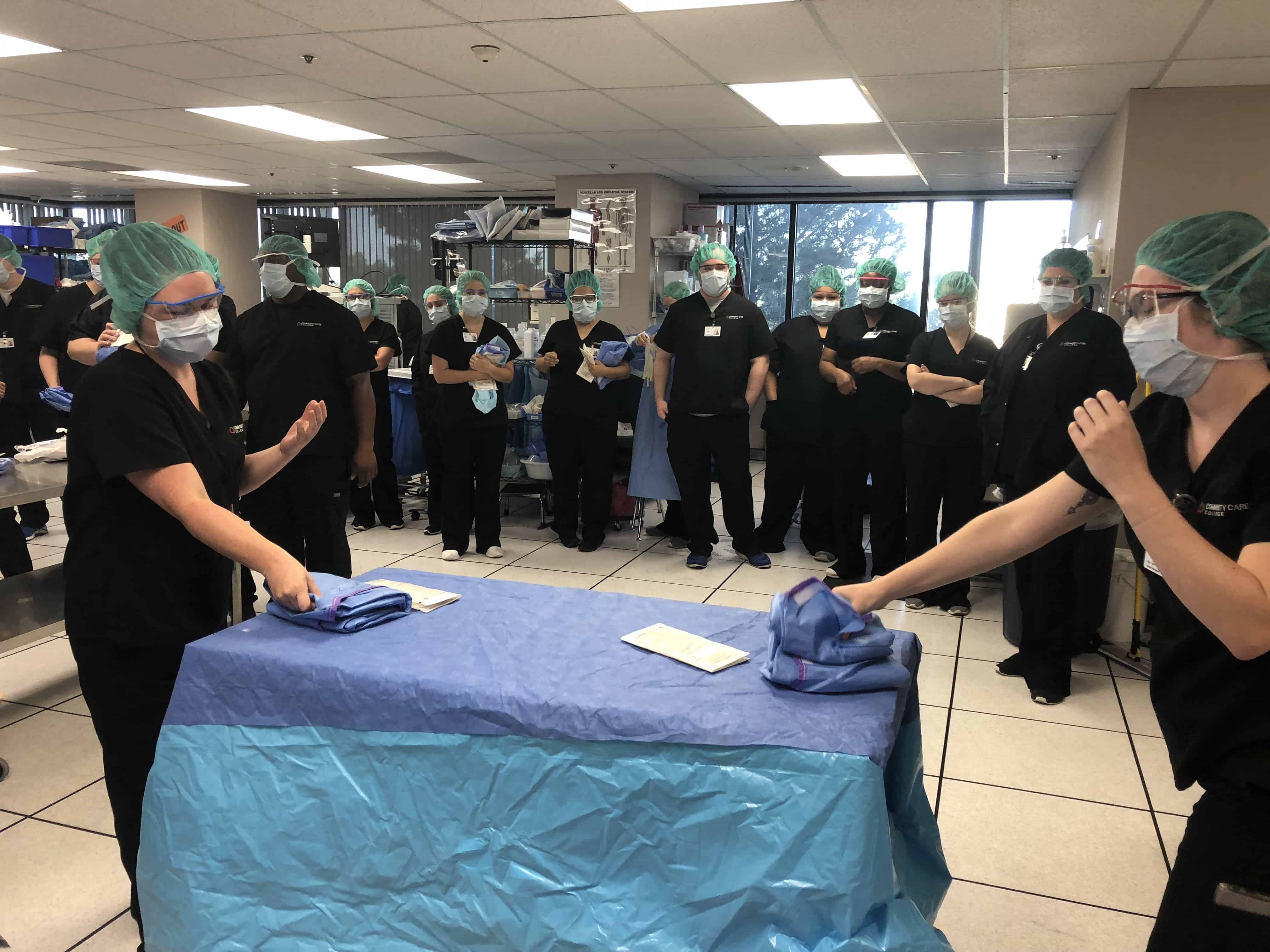 Does this sound like the right career for you?
Surgical Technologists play an important role as part of the medical team providing surgical care. They prepare both the patient and the operating room for surgeries, sterilize equipment and instruments, pass instruments to surgeons during surgery, hold organs in place, and more. Community Care College classes start weekly. Call now to see how this program could fit your schedule. 918.610.0027
From the desk of Lita Fitch, Surgical Technologist Site Coordinator for Community Care College