Choose the Right Food for your Pet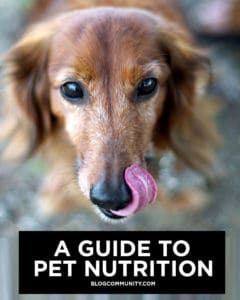 You are what you eat, and so is your pet. A very important part of pet care is taking the time to ensure that your pet receives the proper nutrition. This can be accomplished by choosing a nutritionally balanced diet that is appropriate for your pet's needs.
However, there are literally thousands of pet food formulas available on the market. When choosing the right pet food, there are many different important factors that you need to consider. Picking the right pet food is one of the best things that you can do to care for your pet's overall good health. Here is some general information that can help you to choose the right food for your pet.
UNHEALTHY DIETS  AND  BEING OVERWEIGHT WILL SHORTEN YOUR PETS…LIFESPAN!!!
DOG AND CAT BODY CONDITION SCORE
Common fillers such as corn and wheat make pet food cheaper to produce, but do not provide any nutritional value for your pet. If your pet is always hungry because they are not getting the nutrition that they need, then they will continue to overeat and may even gain weight.
* Avoid Animal Fat, Animal Digest, Meat & Bone Meal. The FDA tells consumers these pet food ingredients are one of several pet food ingredients that are probable to contain the lethal drug pentobarbital thus probable to contain the remains of a euthanized animal. "There appear to be associations between rendered or hydrolyzed ingredients and the presence of pentobarbital in dog food. The ingredients Meat and Bone Meal (MBM), Beef and Bone Meal (BBM), Animal Fat (AF), and Animal Digest (AD) are rendered or hydrolyzed from animal sources that could include euthanized animals." Most grocery store foods contain Animal Fat or Animal Digest – even the "better" ones.
Choose Premium Brand dog foods instead of Economy Brand dog foods. The cheapest ingredients are rarely the healthiest ones.
How to Avoid Choosing Dog Food with Inferior Meat Content
CHICKEN, BEEF, FISH, LAMB, VENISON OR  DUCK SHOULD BE THE FIRST INGREDIENT IN GOOD QUALITY PET FOOD!
*Avoid byproduct meals, even if a species is identified (chicken/beef/turkey/lamb byproduct meal etc.), since highly questionable ingredients may be used in these rendered products.
*Contrary to what many people believe, meat sources in "meal" form (as long as they are from a specified type of animal, such as chicken meal, lamb meal, salmon meal etc.) are not inferior to whole, fresh meats. Meals consist of meat and skin, with or without the bones, but exclusive of feathers/hair, heads, feet, horns, entrails etc. and have the proper calcium/phosphorus ratio required for a balanced diet. You get more concentrated protein per pound of finished product.
THINGS TO AVOID
Corn, byproducts, animal fat, animal digest, corn bran, peanut hulls, rice hulls, soybean hulls, oat hulls.
Dyes: Blue 2, Red 40, Yellow 5 and 6,  among other "numbered" dyes.C
GOTTA WATCH THIS!!!
WHATS REALLY IN "CHEAP" PET FOOD YOU BUY
 Go holistic. Holistic foods are 100% natural and 100% nutritious. They contain human-grade ingredients.
Discover what vegetables dogs and cats can eat for a healthy treat.
You can feed as many vegetables as you want at one time or use at two and three in combination.
asparagus, broccoli, brussels sprouts, cabbage, carrots, cauliflower, celery, corn, dandelion leave, kale, kohlrabi, okra, parsnips, peas (& pods), pumpkin, rutabagas, sprouts, squash, sweet potatoes, turnips, zucchini
DANGEROUS FOODS FOR DOGS & CATS
ITEMS TO AVOID AND REASONS
Alcoholic Beverages ~ Can cause intoxication, coma, and death.
Avocado ~ The leaves, seeds, fruit, and bark contain persin, which can cause vomiting and diarrhea.
Bones From Fish, Poultry, Or Other Meat Sources ~ Can cause obstruction or laceration of the digestive system.
Cat Food ~ Generally too high in protein and fats for dogs.

Chocolate, Coffee, Tea, and Other Caffeine ~ Contain caffeine, theobromine, or theophylline, which can cause vomiting and diarrhea and be toxic to the heart and nervous systems.
Citrus Oil Extracts ~ Can cause vomiting.
Fat Trimmings ~ Can cause pancreatitis.
Fish (raw, canned or cooked) ~ If fed exclusively or in high amounts can result in a thiamine (a B vitamin) deficiency leading to loss of appetite, seizures, and in severe cases, death.
Grapes, Raisins and Currants Contain an unknown toxin, which can damage the kidneys. There have been no problems associated with grape seed extract.
Hops ~ Unknown compound causes panting, increased heart rate, elevated temperature, seizures, and death.
Human Vitamin Supplements Containing iron Can damage the lining of the digestive system and be toxic to the other organs including the liver and kidneys.
Macadamia nuts ~ Contain an unknown toxin, which can affect the digestive and nervous systems and muscle.
Marijuana ~ Can depress the nervous system, cause vomiting, and changes in the heart rate.
Milk, Cheese and Other Dairy Products ~ Some adult dogs and cats may develop diarrhea if given large amounts of dairy products.
Moldy or Spoiled Food, Garbage ~ Can contain multiple toxins causing vomiting and diarrhea and can also affect other organs.
Mushrooms  ~ Can contain toxins, which may affect multiple systems in the body, cause shock, and result in death.
Onions and Garlic  ~ (raw, cooked, or powder)Contain sulfoxides and disulfides, which can damage red blood cells and cause anemia. Cats are more susceptible than dogs. Garlic is less toxic than onions.
Persimmons ~ Seeds can cause intestinal obstruction and enteritis.
Pits ~  from peaches and plums Can cause obstruction of the digestive tract.
Raw Eggs ~ Contain an enzyme called avidin, which decreases the absorption of biotin (a B vitamin). This can lead to skin and hair coat problems. Raw eggs may also contain Salmonella.
Raw Meat ~ May contain bacteria such as Salmonella and E. coli, which can cause vomiting and diarrhea.
Rhubarb Leaves ~ Contain oxalates, which can affect the digestive, nervous, and urinary systems.
Salt ~  If eaten in large quantities it may lead to electrolyte imbalances.
String ~ Can become trapped in the digestive system; called a string foreign body.
"Sugary Foods" ~ Can lead to obesity, dental problems, and possibly diabetes mellitus.
Table Scraps ~ (in large amounts)Table scraps are not nutritionally balanced. They should never be more than 10% of the diet. Fat should be trimmed from meat; bones should not be fed.
Tobacco ~ Contains nicotine, which affects the digestive and nervous systems. Can result in rapid heart beat, collapse, coma, and death. 
Yeast Dough ~ Can expand and produce gas in the digestive system, causing pain and possible rupture of the stomach or intestines.
Xylitol ~ (artificial sweetener) Can cause very low blood sugar (hypoglycemia), which can result in vomiting, weakness and collapse. In high doses can cause liver failure.
Some may consider this rule of thumb: If you wouldn't eat it, your dog probably shouldn't eat it either.
 AFTER THE BOWL IS EMPTY…
YOU WILL HAVE A HAPPY, HEALTHY AND SAFE PET
WHO recommend your pet food?
WHAT food are you currently feeding your pet?
WHERE do you buy pet food?
WHEN do you feed your pet? 
WHY was the pet food your choice?
HOW often are you feeding your pet?