Along with all of the fun associated with being out of school, there are solid statistics that prove more accidents, such as cardiac arrest, happen during the summer months. Accidents are going to happen, but there are several ways you can prepare yourself for life's worst-case scenarios. Knowing how to perform CPR is just one way you can make sure you are prepared for anything. It can help you save a life in an unexpected situation. You don't have to become a medical assistant to benefit from CPR training. Modern CPR techniques have changed in recent years, so everyone can benefit from this life-saving treatment. During the summer, there are other great reasons why you should learn how to perform CPR.
Use CPR to Combat Cardiac Arrest
According to the American Heart Association, 356,000 out-of-hospital sudden cardiac arrests (SCA) occur each year in the United States. About 88% of the SCAs occur in the home. If you're at home or out with someone who suddenly goes into cardiac arrest, you should know how to help them. So much can happen and many minutes can pass between the time a person first goes into cardiac arrest and the time the emergency crews arrive. You performing CPR could be the difference between life and death.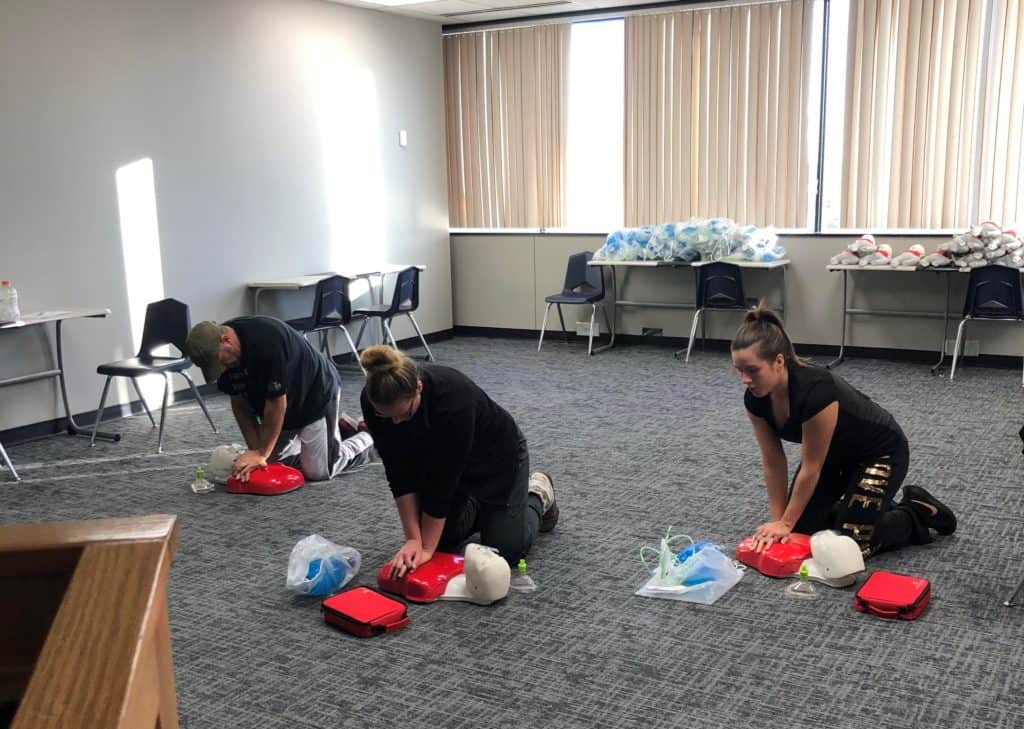 Cardiac Arrest Isn't the Same as Having a Heart Attack
Did you know that cardiac arrest and heart attacks are completely two different things? Cardiac arrest happens when the electrical impulses that control the heart become erratic. This causes the heart to suddenly stop. A heart attack happens when the blood supply to the heart gets blocked. Even though they're not the same, a heart attack can lead to cardiac
arrest. Even if the person is suffering from a heart attack, it's still very important for you to know how to perform CPR.
Survival Rate
Now that you know that 88% of cardiac arrests happen inside the home, you should know that only 6.4% of victims survive. In many cases, this was because many people in these situations didn't know how to perform CPR. More than 200,000 people die of cardiac arrest each year. But, when people know how to perform CPR – up to 50,000 of those deaths could be prevented.
Medical assistants are professionally trained in CPR, but you don't have to be in the medical field to learn how to perform CPR. Anyone can take a class and learn how to save a life. If you've learned CPR in the past, you should refresh your knowledge with CPR classes every few years or so to ensure you're ready to act in any situation.
Community Care College
Community Care College is a non-profit career college that was founded to launch aspiring professionals with the skills they need to bridge the gap between where they are now and where they want to be. We offer 10 programs: Accounting Specialist, Dental Assistant, Early Childhood Education, Fitness & Health Trainer, Healthcare Administration, Medical Assistant, Medical Billing & Coding, Paralegal Studies, and Surgical Technologist. Students can also attain an Associate of Occupational Science Degree in Business and Industry Management (AOS BIM).
Community Care College has two other branch campuses, Clary Sage College ( https://clarysagecollege.com/) and Oklahoma Technical College ( https://oklahomatechnicalcollege.com/) The governing nonprofit over Community Care College is Community HigherEd. https://communityhighered.org/
From the desk of Julie Benson, Community Care College Medical Assistant Department Head and Instructor.