Black History Month: Dentists to Celebrate
It's February and we're celebrating Black History Month by highlighting Black leaders throughout history!
Robert Tanner Freeman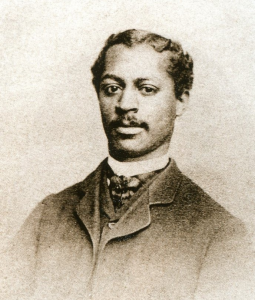 The first professionally trained black dentist in the United States.  Born in Washington, D.C. in 1846, a child of slaves, he eventually entered Harvard University and graduated only four years after the end of the Civil War on May 18, 1869.
As a child, Robert befriended Henry Bliss Noble, a local white dentist.  Freeman began working as an apprentice to Dr. Noble and continued until he was a young adult. Initially, two medical schools rejected Freeman's application but with the encouragement of Dr. Nobel, who had contacts at Harvard Medical School, Freeman applied there. He was accepted into Harvard Medical School in 1867 at the age of 21, after a petition by Dean Nathan Cooley Keep to end the school's historical exclusion of African Americans and other racial minorities.
Dr. Freeman returned to Washington, D.C. after his graduation to open his own practice.  He became a pillar in the D.C. black community because of his commitment to mentoring other African American youth interested in the medical profession. Unfortunately, his death came in 1873, only four years after he received his dental school degree. While working in Washington, D.C. he contracted a water-borne disease although the records are unclear as to the specific disease.
Ida Gray Nelson Rollins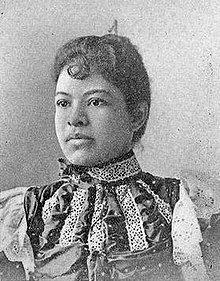 In 1890, Rollins graduated from the University of Michigan College of Dentistry. She was one of just three women in her graduating class, and was the very first African-American woman dentist in the United States. 
Rollins was born in Tennessee in 1867, and orphaned as a teenager when her mother died. She went to live with her aunt in Ohio and found work as a seamstress and dressmaker. Later, she worked in the dental office of Jonathan Taft while finishing high school. Taft, who became the first dean of the dental college at the University of Michigan, supported admitting women to the program. His mentorship of Rollins helped prepare her for the entrance exam. When she graduated, she was the only African-American woman to ever have earned a Doctorate of Dental Surgery in the United States. 
Rollins opened her own practice in Ohio, then later moved to Chicago with her husband and continued to practice there. She was vice president of the Professional Women's Club of Chicago and part of the Phyllis Wheatley Club, a group that maintained the only black women's shelter in Chicago. 
Rollins died in 1953, but her name lives on through an annual diversity award given by the School of Dentistry at the University of Michigan. 
If a career in the dental industry sounds like the right fit for you, check out our Dental Assistant program here.
Sources:
Benjamin, W. (2020, December 2). Robert Tanner Freeman (1846-1873) . Retrieved January 12, 2022, from https://www.blackpast.org/african-american-history/freeman-robert-tanner-1846-1873/
Center for Women's Health. OHSU. (n.d.). Retrieved January 12, 2022, from https://www.ohsu.edu/womens-health/women-who-inspire-us-ida-gray-nelson-rollins