What are the differences between a veterinary technician and a veterinary assistant
You have officially decided that you want to work at a vet's office. Maybe you've always wanted to work with animals or maybe you have always been passionate about medicine. Once a person decides they want to go to school to work with animals, their next decision is what career path to choose. There are so many options and it can get confusing. This article is going to help clear up one major question that most people have trouble answering: What are the differences between a veterinary technician and a veterinary assistant?
Education
Becoming a veterinary assistant will take different training than becoming a veterinary technician. Veterinary assistants enjoy shorter school time and quicker entry into the profession. For instance, the Community Care College Veterinary Assistant program can be completed in as little as 8 months. The program provides the necessary foundation to enter the world of veterinary care for various species. Some of the topics covered include: surgical and anesthetic assisting, animal behavior and restraint, various laboratory techniques, and species-specific animal husbandry.
Duties and Requirements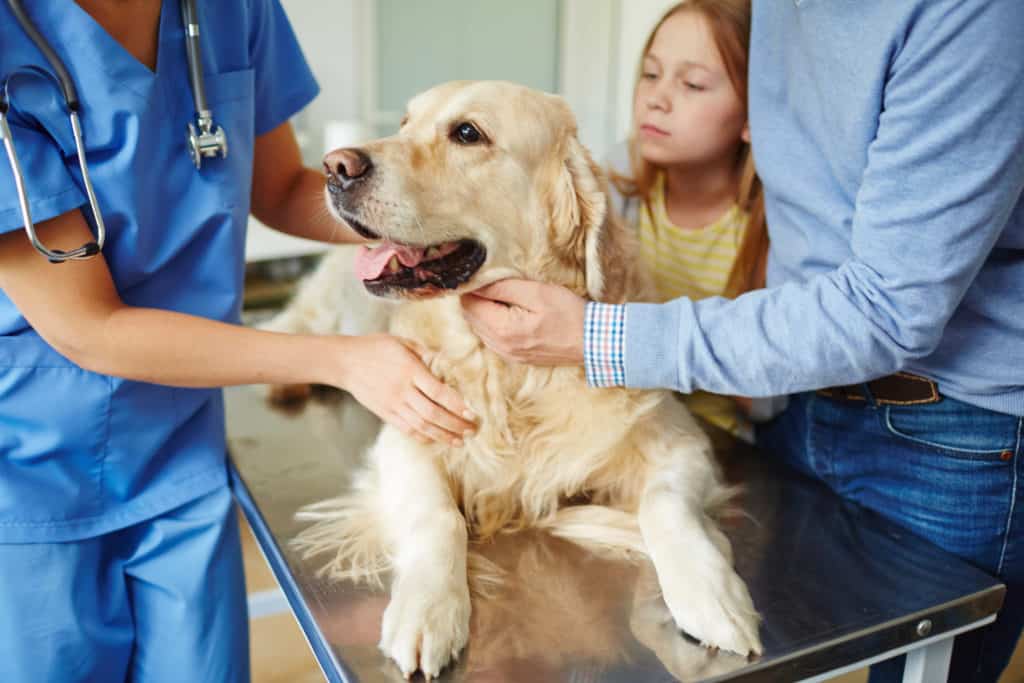 Both jobs allow the worker to perform extensive duties in a veterinarian office. The clerical duties of a veterinarian assistant can include, but are not limited to, requesting pet information from other facilities, customer service, scheduling appointments and issuing bills. The job duties of veterinary assistants and veterinary technicians can be rather extensive and technical. Specific job descriptions will be based on clinic standards. Veterinary assistants will work closely with veterinary technicians and veterinarians. Veterinary assistants, as well as veterinary technicians, can be trained in multiple areas in the clinic depending on the need. Students gain hands-on training through various field trips and externships in the Community Care College Veterinary Assistant program.
State Requirements
A veterinary assistant's job duties will vary based upon individual state requirements. Veterinary assistants can perform any duty as stated in the Oklahoma Veterinary Practice Act and in some cases under the direction of the attending veterinarian. Veterinary technicians work under their own state license and practice guidelines. Above all, the doctors ultimately determine what duties a technician or an assistant can perform in their particular clinic.
Licensing For Vet Techs and Vet Assistants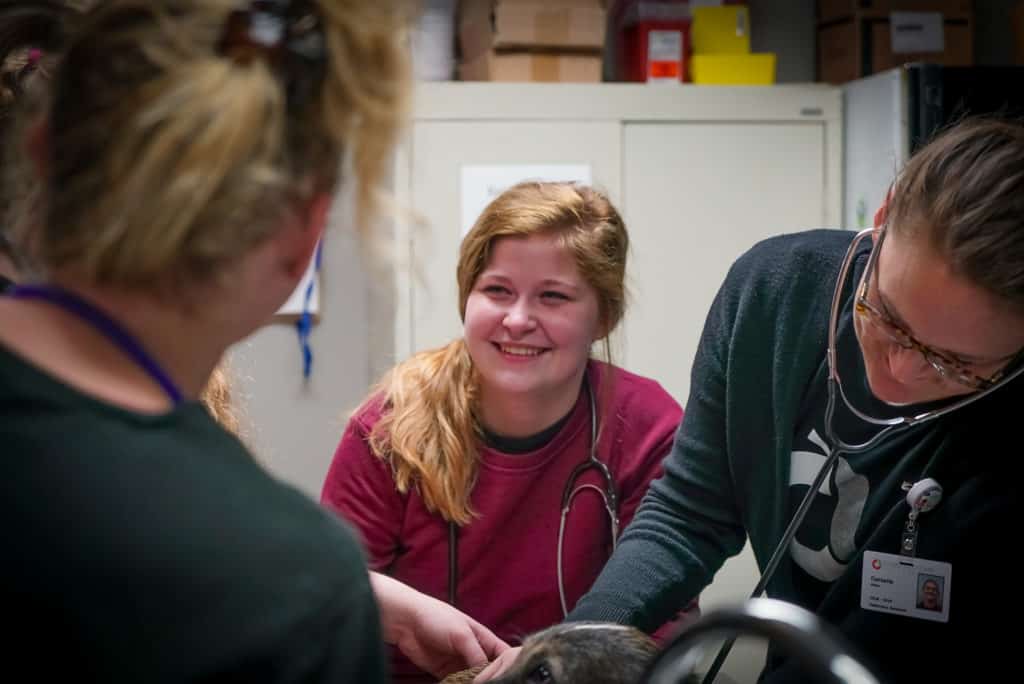 Veterinary technicians will complete a minimum two-year program and must then pass a state and national licensing exam. This is determined based on location. Technicians must annually renew their license as well as complete continuing education to maintain their status. Similarly, veterinary assistants, although not required, may obtain state certifications if offered by their state through an approved program. Find out more about a Tulsa Veterinary Assistant diploma program here!
Pay Rate
The salary for a veterinary assistant varies depending on the practice, skill set, experience, and any additional certifications. Therefore, for the most accurate numbers please visit the Bureau of Labor Statistics.
Career Paths
Working in a veterinary clinic is just the beginning of a lifelong career in the animal industry. Becoming a veterinary assistant opens the door for even more potential in the animal field. Continuing one's education to become a veterinarian, zookeeper, shelter manager, animal control officer, or sales representative for veterinary equipment or pharmaceuticals are just a few of the different career paths available. In conclusion, once you open the door to the animal field your possibilities are endless.
In conclusion, if you are looking to become a veterinary assistant, our VA program is your next step. Don't wait any longer to start getting the experience you need to work with animals. Call now or apply online! 918.610.0027
Community Care College
Community Care College is a non-profit career college that was founded to launch aspiring professionals with the skills they need to bridge the gap between where they are now and where they want to be. We offer 10 programs: Accounting Specialist, Dental Assistant, Early Childhood Education, Fitness & Health Trainer, Healthcare Administration, Medical Assistant, Medical Billing & Coding, Paralegal Studies, and Surgical Technologist. Students can also attain an Associate of Occupational Science Degree in Business and Industry Management (AOS BIM).
Community Care College has two other branch campuses, Clary Sage College ( https://clarysagecollege.com/) and Oklahoma Technical College ( https://oklahomatechnicalcollege.com/). Community HigherEd is the governing nonprofit over Community Care College. https://communityhighered.org/
From the desk of Ashley Arenivar, Veterinary Assistant.
More on veterinary assisting: