Changes in Law School Enrollment and Employment Statistics May Mean More Are Deciding to Work as Paralegals
According to an article by Thomson Reuters called, Legal Education in the Age of the MOOC, "Between the 2010-2011 and 2013-2014 academic years, law school enrollment has dropped an average of 99 students per school."  Does that mean that suddenly people are less interested in law?  No, I don't believe so.  I think it means that people are evaluating the cost of law school and deciding that they don't want to be strapped with lifetime debt.
To study to be a paralegal costs significantly less and takes a lot less time and effort than studying to be a lawyer.  Generally, to be eligible for law school one must have a four-year degree, a good grade point average, and a good score on the Law School Admissions Test.  Law school usually takes three years to complete.  That's a seven year investment versus less than a two-year investment for an associate's degree, which is what most paralegals have.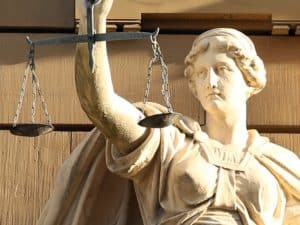 Another thing to consider when deciding whether to pursue a law degree is that, in Tulsa, Oklahoma anyway, between 2011 and 2013, lawyers reported an average of $11,390 less in income, whereas paralegals reported an average of $9,120 more in income.  The average income for paralegals in Tulsa in 2013, according to the Bureau of Labor Statistics, was $51,230.
Finally, there's a trend toward people leaving work as lawyers and toward more people working as paralegals in Tulsa.  Between 2011 and 2013, there were 320 fewer people working as lawyers and 380 more people working as paralegals.
There's a trend away from enrolling in law school and toward working as a paralegal.  Get with the trend!
More on paralegal careers: