Around this time of year, the weather starts to drop and we start feeling the Christmas cheer. It's the season of giving and Community Care College is working hard to make sure our fellow educators feel the love. Our online instructors have started a community service project called Apples for Teachers.
Apples for Teachers Service Project
Apples for Teachers is a new annual initiative started by the online programs at Community Care College. Online students at CCC were asked to nominate an elementary school teacher from their community to receive a donation of requested gifts for the classroom. Students then had to explain why the teacher and school were the most deserving. The online instructors ultimately chose Lacee Knapp, the 2nd-grade teacher at Stilwell Elementary in Stilwell, OK.
Team Effort
Faculty and staff of Community Care College and its sister campus, Clary Sage College, donated money and supplies for the gifts. CCC Instructors Kayla Damet, Shani Snell, and Cherity Walker all delivered the gifts on October 30th, 2018. The gifts included 4 iPads, backpacks, school supplies, and craft materials.
"This is better than Christmas!" 
"The students in the class were ecstatic. We even had one student say 'This is better than Christmas!' Lacee and her students were so grateful. The entire school was very inviting and made us all feel welcome. We left there feeling so wonderful that we were able to touch the lives of those students," commented Cherity Walker Paralegal Instructor Community Care College.
Get to Know This Year's Winner!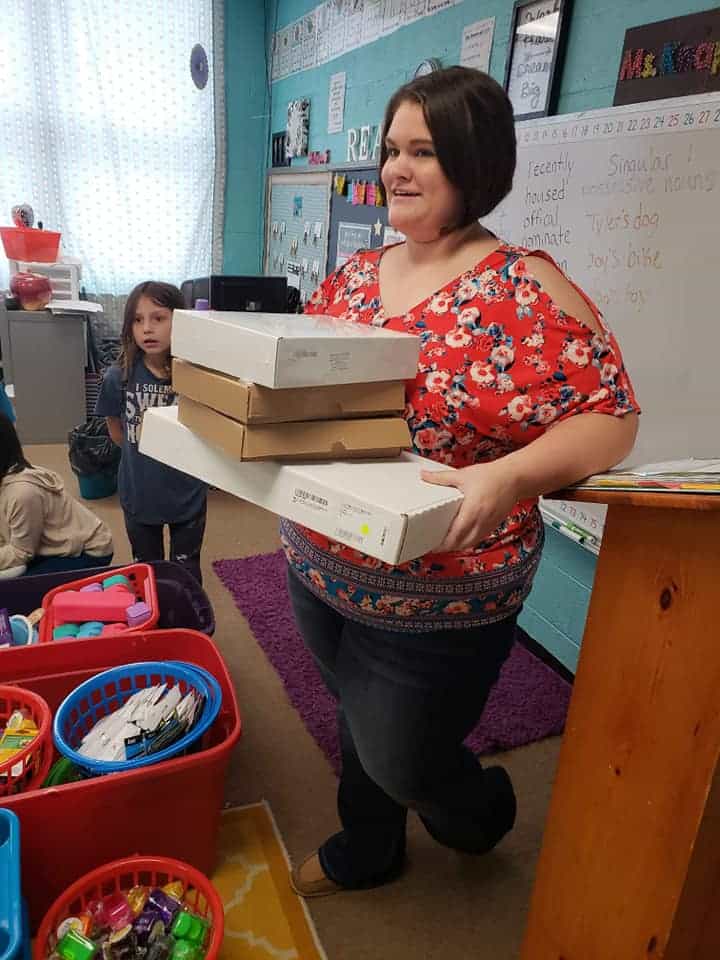 Lacee Knapp
Lacee Knapp graduated Stilwell high school in 2009 and went to NSU the following fall semester to pursue a career in teaching. She never considered another career. Lacee has always known she was meant to teach. Lacee is a single mom to her 5-year-old son, Liam. Despite becoming a single mom, Lacee persevered and never gave up on her dreams.
She finished college when Liam was two years old. Lacee says that her son is her greatest motivation and inspiration to try to make a difference in the world.
"I consider all my students my babies and cherish the time I get to spend with them. I know how much it means to me knowing Liam is loved and safe at school and I work hard to give all my students that same feeling," said Knapp. 
Stilwell Grade School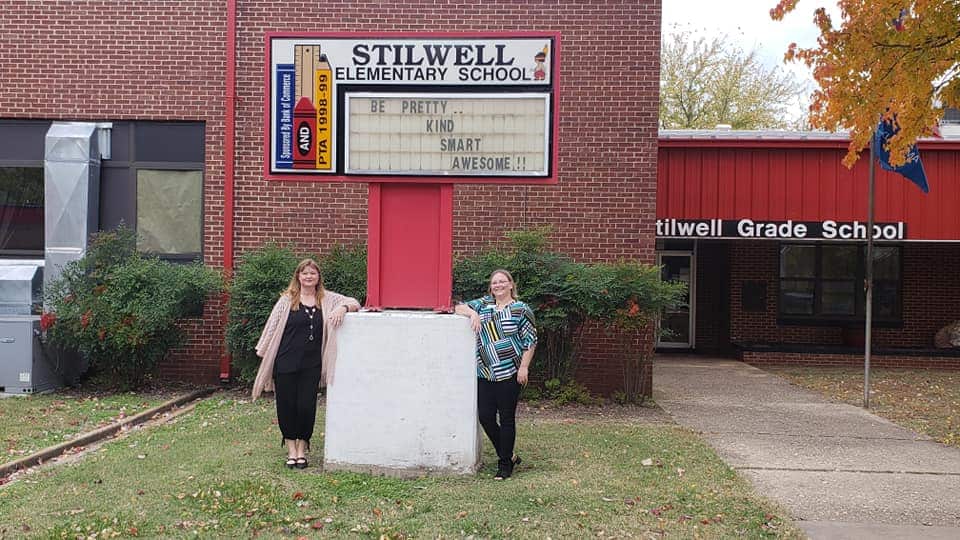 Knapp expressed how deserving her students were of the Apples for Teachers gifts. She told our instructors that a lot of Stilwell students come from low-income houses. All of their students receive free lunches. 
"To me, the most important thing is to show my students how much I care about each of them and believe in them. I want them to know that they can work hard and go to college. This is something a lot of our students don't even see as a possibility. If they don't have that love and support at home I want to be the one they can count on for it. I love my job and look forward to it every day. I am so thankful to work at an amazing school that cares so deeply for their students," said Knapp. 
Online Programs at Community Care College
Students can learn when and where they want with our 100 percent online program that features a robust curriculum including up-to-date teaching and learning processes. Online CCC programs include Accounting Specialist, Business and Industry Management, Early Childhood Education, Healthcare Administration, Medical Billing and Coding, and Paralegal Studies.
From the desk of Ruth Swimmer, Director of Distance Education
Find out more about our online programs here!