Summer in Oklahoma can be brutal; the heat index is predicted to be 110 degrees! As I watch the elderly in their gardens and the boys on the ball field, I can't help but wonder how many people can recognize the difference between heat stroke and heat exhaustion. Do you know the difference? Below is a great info graphic from the National Weather Service.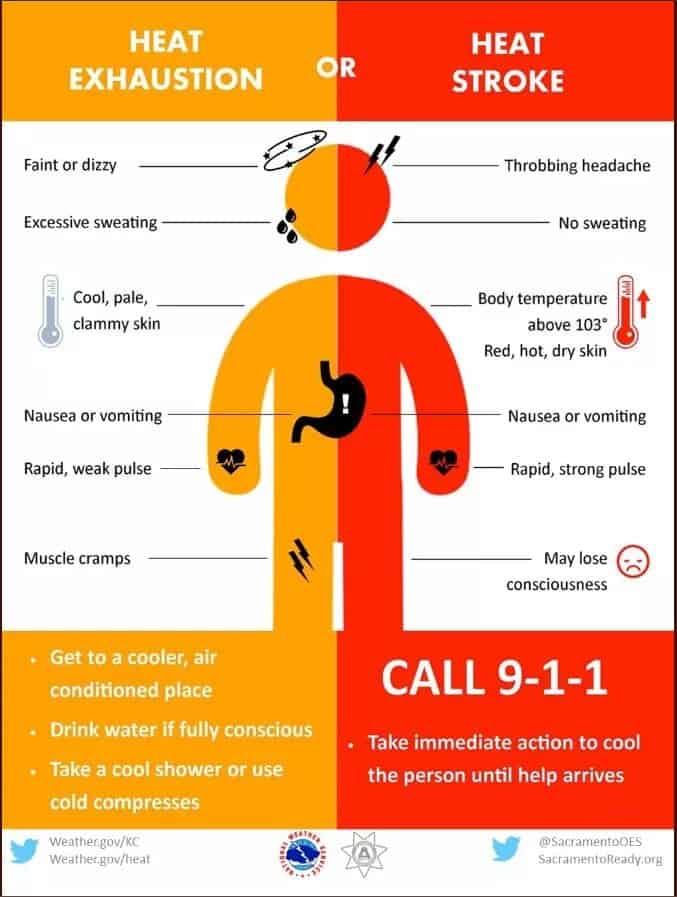 Remember to stay hydrated and don't stay outside for too long without adequate shade and water. Summer is a time for relaxation, not a trip to the hospital!
From the desk of Kim Focht, Medical Assistant Instructor
For more information about our Medical Assistant program, call 918.610.0027 or visit our website!