Some of you may not know that what we get up and do every day all started in 1995 when Teresa Knox started a Dental Assisting program. From that one program, we have grown into three campuses and recognized our 10,000th graduate. It was just perfect timing to have both Dental Assistants Recognition Week and our 10,000th graduate celebration in the same week. As I was thinking about these two events, I couldn't help but think about the importance of what we are doing here. We are CHANGING lives. 
This has been a great month for our campus as we have been busy celebrating Dental Assistants Recognition Week and our 10,000th graduate! I'd like to give a big shout out to our awesome Dental Assisting staff Janet Coon, Lindsey Viel, and Amy Wendland.
The 10,000th Graduate: Cassie Breshears
On March 6th, 2019, Community HigherEd (CHE) celebrated our 10,000th graduate. Cassie Breshears is a Community Care College Medical Assistant program graduate who officially fulfilled her externship requirements at the St. Francis South location. Cassie was surprised by Dr. Raye Mahlberg and other Community HigherEd employees at her extern site. As part of the honor of being the 10,000th CHE graduate, Cassie will have the opportunity to speak at graduation on May 23rd, 2019.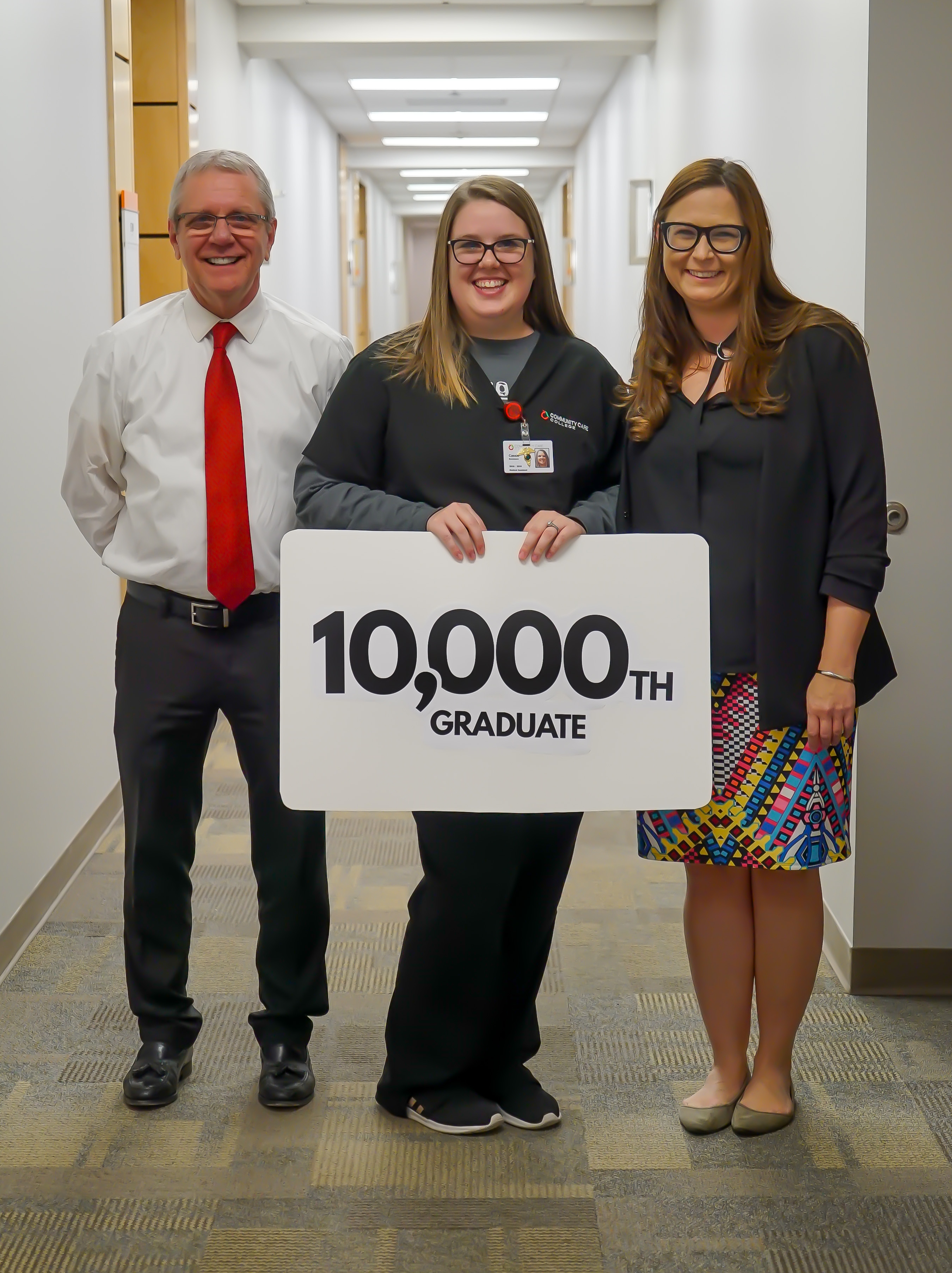 "Since 1995, we have been changing lives through education. It is so amazing to know that we have not only changed the lives of 10,000 students, but also the lives of their children. We have added 10,000 skilled workers to our community and are excited to continue educating so many more!" said Dr. Raye Mahlberg, President of Community HigherEd.
A Well Deserved Honor
Cassie Breshears is not only the 10,000th Community HigherEd graduate, but she is also a "red rober." These "red robers" are students who excel in their programs and go above and beyond to maintain excellence throughout the year. These students wear red robes at graduation to signify their accomplishments. Other students graduate with black robes. To be able to obtain this honor, a student must never be late or miss a single day of class while maintaining an A average.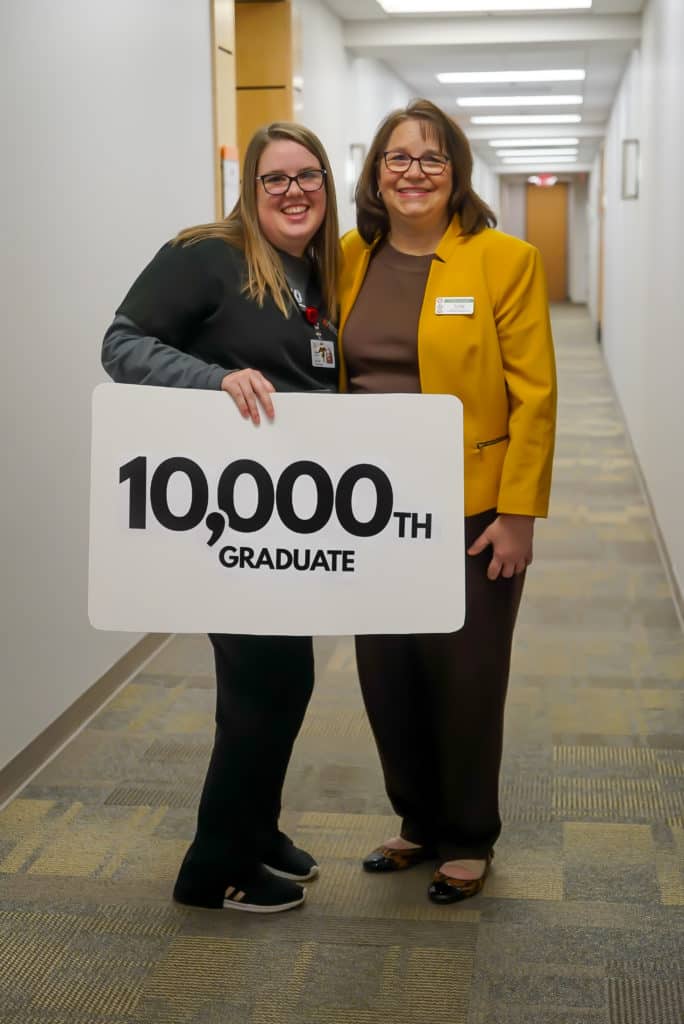 "It was wonderful to celebrate with Cassie Breshears as she became the 10,000th graduate from Community HigherEd! I am thrilled to work with the dedicated education specialists here at CHE. It is an honor to witness the hard work and dedication of our students. These 10,000 graduates have made a huge impact in the Tulsa community. Congratulations Cassie and Community HigherEd! Here's to 10,000 more!" said Julie Benson, Community Care College Medical Assistant Department Head.
From the desk of Nick Redwine, Campus Director of Community Care College.
Interested in learning more about turning your career around? Explore our programs!